Rose E. Baggerly Rising Leaders Scholarship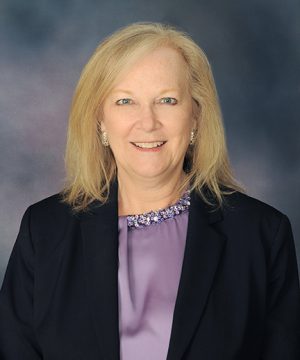 Thank you for your interest in the Rose E. Baggerly Rising Leaders Scholarship
The Rose E. Baggerly Scholarship was created to honor Rose's many years of dedication to the credit union and its members. Her commitment to the membership extended beyond the credit union walls, and she served in many volunteer and leadership capacities for organizations dedicated to the credit union movement in Virginia. Rose Baggerly also served on the Board of the Virginia Credit Union League and in the capacity as Chairman of the Board. She has also served on the supervisory committee for Virginia-based Credit Union's Corporate Credit Union, and has served on the Board of the Credit Union Service Company of Virginia for over 20 years. Rose's contributions to Argent Credit Union and the credit union movement is now being recognized this year with the Rose E. Baggerly Rising Leaders Scholarship.
Argent Credit Union is excited to be able to hand-select one very deserving high school senior who will receive a $2,500 scholarship towards their college education.
If you are interested in applying, please submit all of the below requirements by March 2, 2020 to:
Argent Credit Union: Scholarship Committee
P. O. Box 72
Chesterfield, VA 23832
Or email: Scholarship@ArgentCU.org
Applicant Qualifications
U.S. citizen or permanent resident.
Applicant must be an Argent Credit Union member.
Graduating from high school this academic year.
Must enroll full time in a two or four year college or university beginning Summer or Fall 2020.
Essay Topics
If you were to start your own charity today, what would it be and why?
Give an example how you have demonstrated leadership and include a description of your leadership style.
Describe the hardest or most challenging obstacle you have ever faced in your life. How has the experience impacted you and developed your leadership skills?
Application Requirements
All sections of the application must be completed.
Essay must be between 250-500 words and doubled spaced.
An official, sealed transcript from your school that contains your minimum weighted GPA 2.8+, un-weighted GPA and SAT or ACT scores. If sent electronically, transcripts must be emailed by school official.
A sealed and signed letter of recommendation from a teacher, faculty member, coach or mentor containing their contact information. If sent electronically, letter must be emailed by the party recommending student.
A one-page resume that contains any work experience and extra-curricular activities.
Completed applications must be postmarked or emailed no later than March 2, 2020. Incomplete applications will be rejected and will not be considered for the scholarship. Electronic applications must be submitted by a school official. Please verify with your school that documents can be submitted electronically.
Argent Credit Union employees, Board of Directors, and members of their respective households are not eligible to apply for or receive Argent Credit Union scholarships. If this applies to you at the time of application or when winners are announced, you will not be eligible for the scholarship.
The decision of the judges are final. The scholarship recipients waive rights of publicity and agree that Argent may use their name and images in promotional materials. If recipient is a minor, parental consent to the same terms is required. Scholarship award will be paid directly to the recipient's institution of higher education. If selected to receive a scholarship from Argent, award is contingent upon agreeing to terms and conditions, and providing Argent Credit Union with the information requested to disburse payment including a college acceptance letter, date of enrollment, financial aid department address and contact information, in addition to social security number and student ID number. Argent is not responsible for lost or illegible applications. This offer is subject to change at any time.
Email Scholarship@ArgentCU.org or call 804.748.9488 ext. 3366 with any questions regarding the 2020 Rose E. Baggerly Rising Leaders Scholarship.