Ruby A. Robinson Scholarship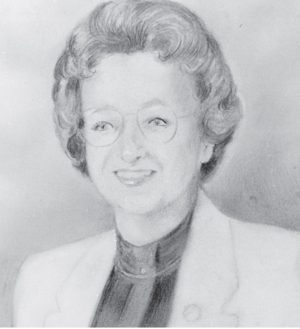 Thank you for your interest in the Ruby A. Robinson Scholarship
Ruby was one of the first full-time Credit Union employees. She began her employment on February 16, 1963 and retired from the Credit Union on February 26, 1993. The Ruby A. Robinson Scholarship Program was created in 1992 to commemorate Ruby's many years of dedicated service to the Credit Union and its membership. Two deserving seniors will be awarded a $2,500 scholarship each towards their college education. If you are interested in applying, please submit all of the below requirements by March 2, 2020 to:
Argent Credit Union: Scholarship Committee
P. O. Box 72
Chesterfield, VA 23832
Or email: Scholarship@ArgentCU.org
Applicant Qualifications
U.S. citizen or permanent resident.
Applicant must be an Argent Credit Union member.
Must be a graduating senior accepted into or enrolled full-time in an accredited undergraduate program at a college, trade school or university. A minimum of 12 credit hours per semester is required.
Essay Topics
Describe your most meaningful achievements and how they relate to your field of study and your future goals.
Argent Credit Union is committed to the well-being of our community by supporting local, charitable and social causes. Please explain the importance to you of community involvement or providing service to others.
Applications Requirements
All sections of the application must be completed.
Essay must be between 250-500 words and double-spaced.
Official, sealed transcript from your school that contains your minimum weighted GPA 2.8+, un-weighted GPA and SAT or ACT scores. If sent electronically, transcripts must be emailed by school official. (For home school students, grades must be accompanied by standardized test results.)
Completed applications must be postmarked or emailed no later than March 2, 2020. Incomplete applications will be rejected and will not be considered for the scholarship. Electronic applications must be submitted by a school official. Please verify with your school that documents can be submitted electronically.
Argent Credit Union employees, Board of Directors, and members of their respective households are not eligible to apply for or receive Argent Credit Union scholarships. If this applies to you at the time of application or when winners are announced, you will not be eligible for the scholarship.
The decision of the judges are final. The scholarship recipients waive rights of publicity and agree that Argent may use their name and images in promotional materials. If recipient is a minor, parental consent to the same terms is required. Scholarship award will be paid directly to the recipient's institution of higher education. If selected to receive a scholarship from Argent, award is contingent upon agreeing to terms and conditions, and providing Argent Credit Union with the information requested to disburse payment including a college acceptance letter, date of enrollment, financial aid department address and contact information, in addition to social security number and student ID number. Argent is not responsible for lost or illegible applications. This offer is subject to change at any time.
Email Scholarship@ArgentCU.org or call 804.748.9488 ext. 3366 with any questions regarding the 2020 Ruby A. Robinson Scholarship.
Electronic Application