Considerations for Those Looking to Travel this Summer
If you're thinking about traveling this summer away from your local community, consider these coronavirus traveling tips to protect yourself and others during your trip.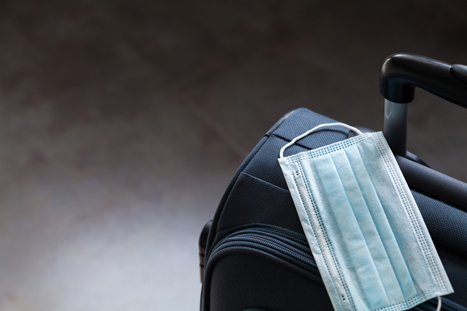 6 Coronavirus Traveling Tips
• Clean and wash your hands often with soap and water for at least 20 seconds, especially after you have been in a public place, after touching surfaces frequently touched by others, after blowing your nose, coughing, or sneezing, and before touching your face or eating.
• Bring hand sanitizer that contains at least 60% alcohol. Cover all surfaces of your hands and rub your hands together until they feel dry.
• Avoid touching your eyes, nose, or mouth.
• If you have to be in contact with others, remember to keep six feet of physical distance between you and others.
• Wear a cloth face-covering in public.
• Pick up food at drive-thru's, curbside restaurant service, or stores.