Not Your Cookie Cutter Bank
As a member, you know we're not your average cookie cutter bank. Some of our great benefits include:
Low fees
Competitive loan rates
Excellent member service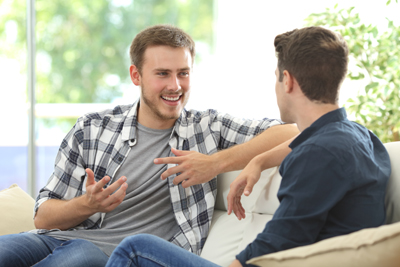 Share Us with Family & Friends
We want your family and friends to enjoy the same great benefits as you.  Once they join, they'll benefit from:
No or lower ATM fees
No maintenance fees on checking
Free overdraft protection from their savings account
You Both Benefit
We want to help improve the lives of your family and friends.  So share membership with them and, when they join and take advantage of a loan from us, both your names will be entered into our drawing to win $500 each!*
Download the referral coupon and share us today!