Customize Your Debit Card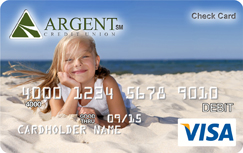 Customize Your Debit Card
Customize your Debit Card to reflect who you are.  It's as simple as choosing and uploading your favorite photo.  Whether it's a family keepsake photo, a child's artwork, or a memorable vacation, you decide how you want your card to look. Or, you can choose a background from our online photo gallery.
Customization Process
The customizing and ordering process only takes a few minutes to complete and you should receive your card in as little as 7 – 10 business days.  For the small cost of $7.95, you can order new custom cards anytime, not just when you open a new checking account or when your card expires. If your existing debit card has been damaged or your name has changed, please contact us at 804-748-9488 to request a reissue, rather than using the custom debit card service.
Show off your personal style by customizing your debit card today.  To ensure quality, please follow the image specifications below.