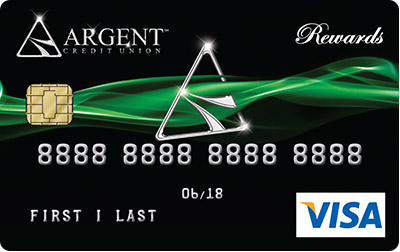 Argent's VISA® Platinum Rewards Card
Argent Credit Union's VISA® Platinum Rewards Card rewards you simply for using your card. With every purchase you make, you are accruing valuable points that can be redeemed for merchandise, vacations/experiences, and a wide variety of gift cards from popular merchants.
Already have an Argent VISA Rewards Card?
Turn Your Everyday Purchases Into Rewards
We make getting and using reward points easy!
Get 1,000 points for making your first purchase, then 1 point for every dollar you spend thereafter.
Points are shown on your monthly statement and points can be redeemed online.
Points remain on your account for 4 years from the date of receiving them.
There is no cap on the amount of points you can earn.
With an annual interest rate (APR) as low as 9.99%*, you'll want to use your new Argent Credit Union VISA® Platinum Rewards card everywhere. See terms and conditions below for full details.
VISA® ALERTS
Actively manage your credit card account and monitor for potential fraud. Click on the VISA® Access button in home banking to sign up.
RENTAL COLLISION DAMAGE WAIVER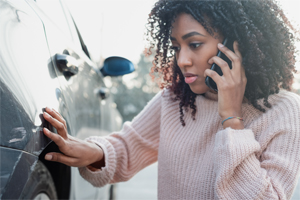 VISA® also offers Auto Rental Collision Damage Waiver Coverage. More Information
VISA STATEMENTS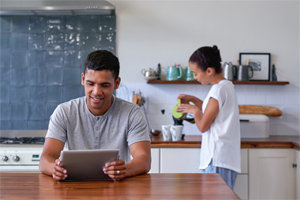 View, download, or even print your credit card statement by logging into Home Banking.