FACE COVERINGS REQUIRED
In line with the Governor's executive order of May 29, 2020, along with the recommendations of Center for Disease Control (CDC) and local health agencies, all credit union members/visitors are now required to wear a face covering when entering an Argent building and/or branch location.  If you do not wish to wear a mask, we will be happy to assist you through our branch drive-thru, ATMs, Contact Center and Home Banking or Mobile Deposit.
Open Branches
Our branches are open for teller services*. There will be a limited number of members allowed in the branch at one time.  We encourage you to continue to take advantage of our drive-thru, ATMs, Contact Center, and digital tools to access and manage your account.
*Our Staples Mill location will remain closed until further notice.
Schedule an Appointment
We are scheduling limited appointments for lobby Member and Loan Services, including safe deposit box access.  The coin machines at our Oxbridge and Chester branches are also now available by appointment only.
In order to accommodate social distancing, please do not bring anyone with you inside the branch unless you need their assistance to conduct your transaction.
Digital Tools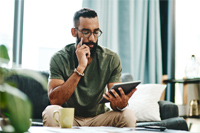 Our self-service digital tools are a free, secure way to manage your accounts online from anywhere at any time. We offer Online Banking, Mobile Banking, and Phone Banking.  Additionally, save yourself a trip to the Credit Union and take advantage of Mobile Deposit.
Certificate Withdrawals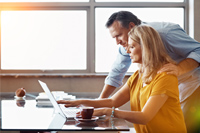 Argent understands that it's important for you to have access to your money, especially during these challenging times.  To assist our members, we are temporarily waiving early withdrawal penalties on our CDs.
Maintain Safety
To help keep each other safe, please maintain a 6′ distance from others. Where possible, lobby floors are clearly marked with appropriate social distance spacing guidelines.  For the safety of our members, lobby seating has been temporarily removed or limited at branch locations.
Cleaning & Sanitizing Practices
Argent has implemented additional thorough, ongoing cleaning and sanitizing practices for all branch surfaces such as counters, door handles, windows, etc. and materials when applicable. Hand sanitizer will be made available in branch lobbies.
Relief Programs to Provide Financial Support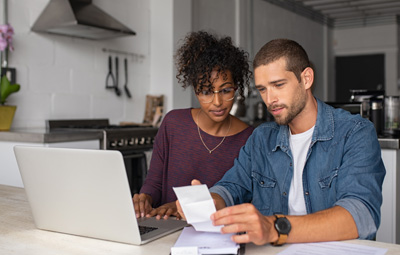 Unfortunately, challenging times like these can cause serious financial hardship.
We are here to help with a number of loan relief programs. Our Representatives are available to provide more details and discuss program options with you. They are waiting to help at (804) 748-9488.
Loan Payment Deferment
Defer loan payments for up to 3 months on eligible auto, personal, credit card, and real estate loans.*
Skip-A-Payment
We're waiving the processing fee on our entire Skip-a-Payment* program.
Protect Yourself From Fraud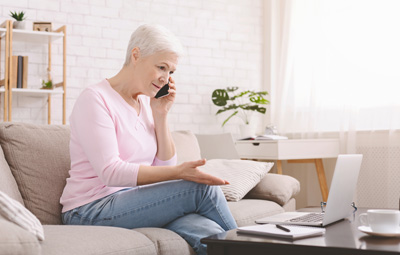 Unfortunately during times of crisis, scams and criminal activity increase.

Be on the lookout for phishing emails that may appear to come from a trusted source. Never click on unknown attachments, links, or provide personal information via an unsecured website.
Be cautious of emails and phone calls offering unexpected or unprompted information or in which the sender/caller requests your personal information.
As a reminder, if you suspect any fraudulent activity, please immediately contact us at (804) 748-9488. To view the most commonly reported scams, visit the Federal Trade Commission (FTC).
Remember, your savings are federally insured to at least $250,000 and backed by the full faith and credit of the United States Government by the National Credit Union Administration (NCUA).

As we move forward, please be assured that everyone's health and well-being will continue to be the
top priority guiding our business decisions.