What's in a Credit Report? Credit Report Summary
Most people know the term credit report, but few know the details of what's in a credit report.
A credit report is a summary of your credit and how you've handled it.
What's in a Credit Report?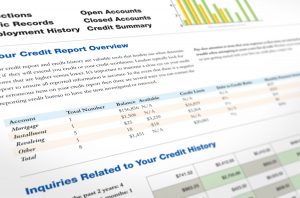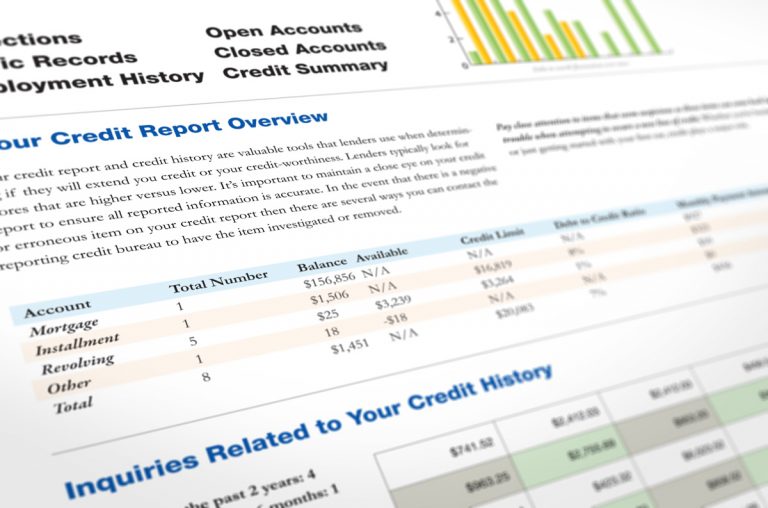 A credit report is a summary of how you have handled your credit accounts, including the type of accounts you have and your payment history, as well as certain other information that's reported by your lenders and creditors. Potential lenders use credit reports to determine if they are going to extend credit to you and, if so, at what terms.
In addition to potential lenders, potential employers and landlords may also access your credit reports to determine whether you are a worthy job candidate or tenant. Insurance, utility, and phone companies may also be review your credit if you are applying for their services.
Because of all these factors, it is vitally important that you check your credit reports regularly to make sure the information is accurate, complete, and up-to-date.
What's in your report?
Identification Information
This includes your name, address, Social Security number, and date of birth. Keep in mind that this information is not used to calculate your credit score.
Credit Account Information
This is information reported by your lenders and creditors. It includes the types of accounts you have (i.e. auto, credit card, mortgages, student loans, etc.), the date those accounts were opened, your loan amount or credit limit, current balances, and your payment history.
Inquiry Information
"Soft" inquiries may come from you checking your own credit reports, companies extending you pre-approved offers of credit or insurance, or your current lenders and creditors conducting periodic reviews of your accounts (known as "account reviews"). These soft inquiries do not impact credit scores.
"Hard" inquiries come from companies or individuals, such as a credit card company or loan servicer, reviewing your credit report because you've applied for credit (i.e. a new loan, a credit card, or a mobile phone contract). Hard inquiries remain on your credit report for up to two years and may negatively impact credit scores. The impact will lessen over time.
Negative Information
Your credit report will also contain information about bankruptcy public records and related details such as the filing date and the type of bankruptcy.
Past-due accounts that have been turned over to a collection agency are also listed on a credit report. In addition to credit accounts, these can include accounts with doctors, hospitals, banks, retail stores, cable companies, or mobile phone providers.
If you are planning a big purchase, like a car or a home, it would be wise to check your credit report first. Remember, it's considered a "soft inquiry" so it won't impact your credit score. Reviewing your credit first will help know what a lender will see. This way, if there is anything you need to get updated or corrected, you can do that before applying for credit.
The three credit bureaus that provide credit reports nationwide are Equifax, Experian, and TransUnion. All three agencies are offering free weekly online reports through April 2021. Check your credit report today at annualcreditreport.com.