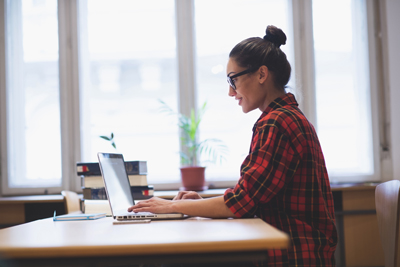 Switch To Argent Checking With Our Switch Kit
We make switching your checking account simple with our Switch Kit!  It's secure, convenient and we walk you through each step!
Three easy ways to switch your checking account:
1 – Stop by any Member Center location and we'll do it all for you while you relax!
2 – Follow the steps below, fill out the forms and bring them to any Member Center and we'll complete the rest for you.
3 – Do it yourself by following the steps below.
Switch Online!
STEP 1. Open your Argent Credit Union FREE Checking Account by simply visiting Argent@Home Home Banking and adding Checking to your account, or by visiting one of our Member Centers.
STEP 2. Close your account at your other financial institution and stop using your old checking account.  Make sure you allow time for outstanding checks, automatic payments to clear and that you have no more deposits coming into that account. Then complete the Request to Close Accounts Letter and mail it to your old financial institution.
STEP 3. Change your direct deposit to Argent Credit Union by printing and completing the Direct Deposit Enrollment Form. Submit the form to your employer or any other company you want to automatically deposit funds into your Argent Account.  You will need our Routing Number – 251082233.
STEP 4. Make sure you change or set up automatic payments
Change your automatic payments from your old checking and debit accounts to your new Argent Checking Account or new Argent Debit Card. Don't forget you will need your Argent Account Number and our routing number – 251082233.