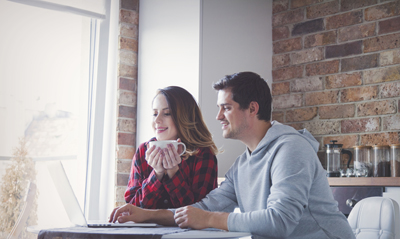 Home Banking
Our goal is to offer services to make your life easier.  Argent@Home is one of those services.  It's a free, secure way to manage your accounts online.
WHAT CAN YOU DO?
View your account balance and history
Transfer funds between your Argent accounts
Transfer funds to other banking institutions
Use Popmoney and transfer money to anyone using their email address or mobile number
Apply for a loan or credit card
Open share or purchase a share certificate
View, download and print your account statement (eStatements)
Schedule and pay bills for FREE
Update your address and telephone information
Change your password
Set up email alerts to notify you of activity on your account
Reorder checks
And more
Register for Argent@Home in the Home Banking login box above.
Getting Started
Managing your money from home is all up to you.  Here's what you need to do to get started:
New User:
Create a six (6) character long Username that contains at least one (1) letter
Create at least a six (6) character Password that contains a mix of letters, numbers or symbols
Remember that passwords are case sensitive
You will receive a one-time security passcode via phone or email
Type the code into the registration code box in Home Banking to complete the steps to finish the setup process
Your new Username and Password will now be used to log into Mobile Banking as well