Investments & Retirement
The Argent Investments & Retirement program is offered through CUNA Brokerage Services, Inc.*, a broker/dealer focused on serving credit union members. CUNA Brokerage Services, Inc., is an affiliate of CUNA Mutual Group.
The Argent Investments & Retirement program, located at Argent Credit Union, offers financial management services exclusively to credit union members with "no cost and no obligation" for consultations. The program representative, Tres Moore, will work hard to help you achieve your personal and individual financial goals.
Check the background of this investment professional on FINRA's BrokerCheck.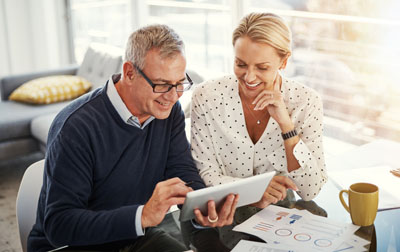 Plan for the Unknown
We know the market can be volatile.  So, how should you invest during market volatility in order to still reach your financial goals?  Come out and get that question answered as we discuss that and other investing topics.
Speaker: James Carter
Senior V.P., Capital Group
Thursday, June 27th • 6:00 p.m.
Argent Credit Union
11651 Alliance Circle, Chester, VA 23831
To reserve your spot, contact Samantha Spinner, Investments & Retirement Services Coordinator, at 804-274-1228 or email her at Samantha.Spinner@cunamutual.com.
Reserve your spot today!
Services Offered
Insurance
Life Insurance
Long Term Care
Annuities
Investment
IRAs
Mutual Funds
Managed Accounts
Annuities
Stocks & Bonds
Prepare for Your Future
Save for Retirement
Living in Retirement
Save for College
Take advantage of the Argent Investments & Retirement Program
For a no-cost consultation, contact Tres Moore at (804) 748-9488, ext. 3368 or click here