A Message from Philip "Tres" Moore
First and foremost, I want to send a warm heart out to everyone. I hope the best for you and your loved ones during this time. During this difficult time, I want to assure you that I am here to support you. Financial questions might be on your mind, I am still available to meet and talk through all of your questions and potential needs. As part of our country's social distancing efforts to help prevent the spread of COVID-19, I am fully equipped to continue operating business and serving your needs through a virtual environment. Please feel free to reach out to me via email (philip.moore@cunamutual.com) or phone (804) 748-9488, ext. 3368 anytime, for any reason.
Investments & Retirement
The Argent Investments & Retirement program is offered through CUNA Brokerage Services, Inc.*, a broker/dealer focused on serving credit union members. CUNA Brokerage Services, Inc. is an affiliate of CUNA Mutual Group. For more information about CUNA Brokerage Services, Inc., please visit cunabrokerage.com.
The Argent Investments & Retirement program, located at Argent Credit Union, offers financial management services exclusively to credit union members with "no cost and no obligation" for consultations. The program representative, Tres Moore, will work hard to help you achieve your personal and individual financial goals.
Check the background of this investment professional on FINRA's BrokerCheck.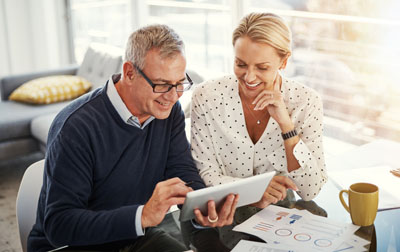 Upcoming Seminars
You are warmly invited to attend one of our upcoming virtual seminars.  All seminars will take place on Tuesday evenings at 6 p.m. EST.
May 4th – Social Security and Your Retirement – Find out the role your Social Security benefits play when setting a clear direction for your financial future.
June 15th – Woman & Investing – Learn key investment principles every woman should know.
For questions about any of the seminars, give Tres a call at (804) 748-9488, ext. 3368 or email him at philip.moore@cunamutual.com.
Services Offered
Insurance
Life Insurance
Long Term Care
Annuities
Investment
IRAs
Mutual Funds
Managed Accounts
Annuities
Stocks & Bonds
Prepare for Your Future
Save for Retirement
Living in Retirement
Save for College
Take advantage of the Argent Investments & Retirement Program
For a no-cost consultation, contact Tres Moore at (804) 748-9488, ext. 3368 or click here