Personal Loans
Whether you're planning a dream vacation or purchasing back-to-school items, we're here to help with personal loans designed to meet your needs.
We Make It Easy

Easy Application Process
No collateral needed and no prepayment penalties

Predictable
Fixed monthly payments make budgeting easy

Convenient
Quick application process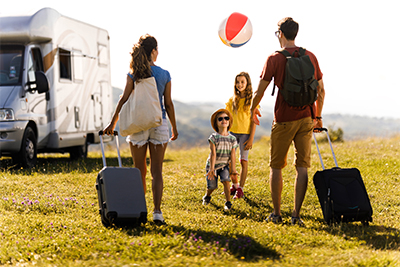 Personal Loan and Share Secured Loans
Personal Loans
Whether you're planning a vacation, paying for a wedding, need money for the holidays, or have an unforeseen bill, personal loans from Argent are here to help.
Share Secured Loans
Use your Primary Share account or share certificates as collateral for borrowing up to 100% of your account balances. Loan terms are set at a maximum of 5 years when using your Primary Share account.
Loans using share certificates as collateral have terms based on the maturity date of the certificates. Borrow from and pay yourself back! The loan rate is your savings or certificate rate plus 3%.
See our competitive rates.
Our Convenient Application Process
Apply Online in Minutes
Fill out our user-friendly online application and tell us about yourself and your finances.
We Review
We'll review your application and pull your Equifax credit report.
Receive Your Money
Once you agree to your loan rate and terms, your loan will be deposited into your bank account and your repayment term begins.
★★★★★
Great Service and Caring Team!
-Deborah B.
Personal Loan FAQ
What are my loan payment options with Argent?
Argent provides our members with a variety of options to help them make their loan payments. You can make payments quickly and easily either from your Argent account, or even from an account at another financial institution. View Options »
What if I'm having difficulty making my loan payments?
How can I use Online and Mobile Banking to manage my loan?
Is online banking secure?
How do I become a member at Argent?
Do I need to supply any specific information or documents to Argent when I apply?
What are some additional benefits to joining Argent?
Why join Argent?
How can I get a better understanding of how credit works?
What products does Argent offer to help me improve my creditworthiness?
More Loan Products
Non-member applicants must meet Argent Federal Credit Union membership eligibility requirements and must become a member prior to or concurrent with loan funding.