Access your money much faster with direct deposit. The no-hassle, effortless way to deposit money into your checking or savings account.
Get Started With Direct Deposit
Plus, get paid up to 2 days early when you use direct deposit for your paycheck or any other ACH transaction!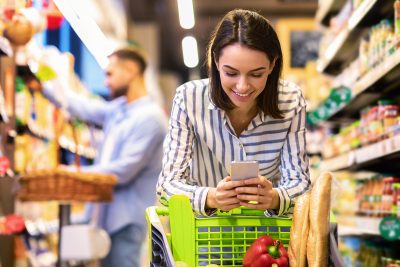 The Many Benefits of Direct Deposit
With direct deposit, you set it and forget it. Your money is automatically deposited into your account, and you have access to your money the very same day.
Direct deposit is:
Fast: your money's in the bank instantly.

Convenient: no more making deposits.

Safe: no lost or stolen checks.

Versatile: any recurring income can be directly deposited.

Reliable: no waiting for checks that might get lost in the mail.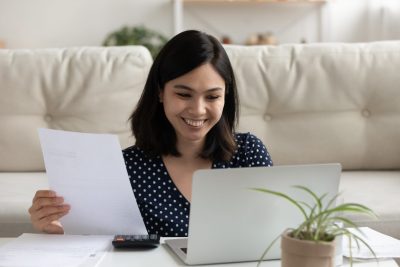 Types of Payments for Direct Deposit
You can set up any recurring payment for a direct deposit, which is so much better than waiting for checks to come in the mail or picking them up for your employer on payday.
Paychecks
Social Security checks
Pension checks
Government checks
Annuity or dividend checks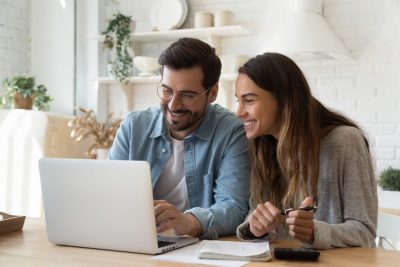 Sign Up for Direct Deposit In 3 Easy Steps
Signing up for a direct deposit is quick and easy. It takes a one-time setup, and then you never have to worry about it again. Here are the three steps:
Complete our Direct Deposit Enrollment form by printing it and writing your information at the top or by filling it out online.
Give the completed form to your employer or payer, who might be a government agency like the Social Security Agency.  It provides all the information they'll need to get your direct deposit set up. You can submit this form by email, in-person, by fax, or by mail.
Keep an eye on your account. It might be one or two paychecks before you see your first direct deposit, but they'll be regular after that.
And don't worry- this doesn't mean you won't get paid for one or two pay periods while you wait. It just means you might get a paper check until your payee can get the direct deposit setup.
Get Started With Direct Deposit
If your employer or payer prefers you complete their unique direct deposit form, that's easy too. You'll just need the following information, which you can also find on our enrollment form too.
The Argent routing number: 251082233
Our address: P.O. Box 72, Chesterfield, VA 23831
And your Argent account number to receive the funds
If you're ready to enjoy the convenience, safety, and reliability of direct deposit but still have some questions, give us a call at (804) 748-9488 or (800) 943-3328. We're here to help!
Get Started With Direct Deposit